Simon Jelf
Legal Notice and Privacy Notice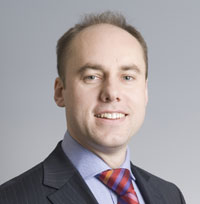 Simon Jelf specialises in all aspects of partnership and LLP law, with particular reference to professional and trading partnerships. His clients include both large and small firms of solicitors, accountants and other professionals, as well as a range of other businesses. He has particular expertise in medical partnerships within the NHS.
He can provide advice and assistance in all areas, from the drafting of partnership or LLP agreements to the resolution of disputes, whether involving litigation, mediation or negotiation. He has wide experience in issues surrounding retirement and expulsion, including contested expulsions and the enforceability of restrictive covenants, on behalf of both individual partners and firms.
Called in 1996, he spent the following two years with the Law Commission, where he was principally involved in the review of partnership law. He joined Partnership Counsel in 1999.
He was editor of the third supplement to the 19th edition of Lindley & Banks on Partnership (published December 2016) and is a contributor to the Encyclopedia of Professional Partnerships. He is a member of the Association of Partnership Practitioners.
Regulated by the Bar Standards Board.
You can search the Barristers' Register on the Bar Standards Board's website.